Nutritionist Gold Coast Coomera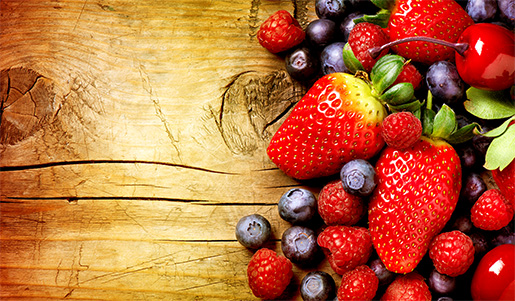 Food as Medicine
Thousands of years ago the earliest known health practitioners revealed the benefits of using food as medicine. Today the research clearly shows that food plays a major roles in the health and wellbeing of people.
What you put into your body and in your skin is the foundation for good health. Poor nutrition, bad eating habits and bad skin care choices are what stems illnesses, whereas whole foods act as a medicine to heal and protect your body.
However, you do not need to be sick or in pain to benefit from seeing a nutritionist. Prevention is a much better option than cure.
Nutrition for all types of Health Conditions
Nutrition can help with the following health complaints:
Weight Loss
Mental Health including anxiety, depression and addictions
Skin Conditions
Insomnia
Diabetes
High blood Pressure
High Cholesterol
Arthritis, Muscle Problems, Injuries
Immune Conditions
Fertility and Pregnancy Concerns
Menstrual Conditions
Our Nutritionist
Katie is Bachelor qualified Nutritionist and Bachelor qualified Naturopath. She is a member of The Australian Natural Therapists Association (ANTA), which requires continuing professional education to ensure the most up to date scientific research is implemented in clinical practice.
What is involved during a Nutrition consultation?
As a clinical nutritionist, the aim of the game is to treat the individual from the inside out. Analysis of nutrient absorption, vitamin & mineral status as well as overall organ detoxification is key.
Although our eating habits play a major role in our overall health & well-being; comprehensive consultations include dietary & digestive evaluation, iris & tongue analysis, allergy testing and measurable pathology, vitamin / mineral investigation when necessary.
Initial Consultation
The initial consultation consists of a complete case history and certain examinations including questioning on your current concerns and complaints, your medical history, your current medications and your dietary habits. The examinations will include iridology, tongue analysis and nail analysis which can help to show what is going on now and any possible conditions that you are predisposed to.
Food Detective Tests
The world's first in-clinic food IgG blood test is available in our clinic. Quick, reliable food IgG testing. Finger prick sample, results in 40 minutes.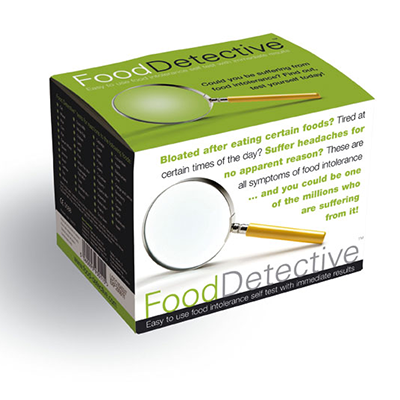 Food Detective™ is a blood test for food antibodies (IgG) that can be conveniently used in the clinic of a health professional. You don't have to send off a sample and wait weeks to receive results from a testing laboratory. The testing tray that shows if the patient has IgG antibodies to specific foods has areas spotted with food protein extracts. A small blood sample is taken from a finger-prick and is then diluted and added to the tray.
In subsequent steps the use of detector and developer solutions identify the presence of food antibodies through the appearance of one or more blue spots on the tray. Reference to the food layout plan enclosed within the instructions allows you to identify any foods to which the patient may have an intolerance. Food Detective™ gives you your results in just 40 minutes.
Foods Tested
Cereals – Corn, Durum Wheat, Gluten, Oats, Rice, Rye, Wheat.
Nuts & Beans – Almond, Brazil Nut, Cashew, Cocoa Bean, Peanut, Legume Mix (pea, lentil, haricot), Soya Bean, Walnut.
Meats – Beef, Chicken, Lamb, Pork.
Fish – Freshwater Fish Mix (salmon, trout), Shellfish Mix (shrimp, prawn, crab, lobster, mussel), Tuna, White Fish Mix (haddock, cod, plaice)
Vegetables – Broccoli, Cabbage, Carrot, Celery, Cucumber, Leek, Peppers (red, green, yellow), Potato.
Fruits – Apple, Blackcurrant, Grapefruit, Melon Mix (cantaloupe, water melon), Olive, Orange & Lemon, Strawberry, Tomato
Other – Egg (whole), Cow's Milk, Garlic, Ginger, Mushroom, Tea, Yeast.
To find out more detailed information about Food Detective click here.
Nutritionist Coomera Location
Our Gold Coast Nutrition service is in the Coomera Natural Health Clinic opposite the Boathouse Tavern. This is a great Location for the surrounding suburbs of Coomera, Upper Coomera, Oxenford, Helensvale, Pimpama, Ormeau, Willowvale, Tamborine Mountain and Hope Island.
Our Coomera clinic is only 5 minutes from Upper Coomera, Oxenford and Hope Island, 10 minutes from Helensvale, Pacific Pines, Maudsland, Arundel, Pimpama, Ormeau, Gaven and Parkwood and 15 minutes from Nerang, Ashmore, Labrador, Paradise Point, Sanctuary Cove, Coombabah, Runaway Bay and Biggera Waters.
Phone (07) 5573 6601 to make an appointment or book online by clicking here