Coomera Natural offers Acupuncture, Massage, Naturopathy and Nutrition
Coomera Natural Health Clinic is a multi modality natural medicine centre situated at Coomera on the Gold Coast. We offer a wide range of alternative treatments such as Acupuncture and Moxibustion, Remedial and Relaxation Massage, Naturopathy and Nutrition.
Acupuncture Gold Coast
Acupuncture is a form of alternative medicine in which thin needles are inserted into the body. It is a key component of traditional Chinese medicine (TCM). [read more about Acupuncture Gold Coast]
Massage Gold Coast
Remedial Massage is all about providing relief from pain and tension. Massage involves kneading muscles of the body to stimulate circulation and relieve physical pain and tension. [read more about Massage Gold Coast]
Myotherapy Gold Coast
Myotherapy is a form of physical therapy used to treat or prevent soft tissue pain and restricted joint movement caused by muscle or myofascia dysfunction. Myofascia are the thin, fibrous sheets of tissue that surround and separate muscles. [read more about Myotherapy Gold Coast]
Naturopath Gold Coast
Naturopathy is about finding the innate point of balance within each person. Naturopaths treat underlying causes of illness by considering you as a whole person – mind, body and spirit. Your practitioner will search for the most natural, least invasive and least toxic therapies to address your health concerns. The core principle of "healing through nature" guides the naturopath's use of nutrition, dietary counselling, herbal medicine, manual therapies and lifestyle education. [read more about Naturopathy Gold Coast]
Nutritionist Gold Coast
Nutrition can help you achieve optimal health by providing advice about food choices. Nutritionists can aid in the prevention and management of a wide range of complex health conditions including digestive complaints, stress and fatigue, mood disorders and sleep problems, allergies and autoimmune diseases, cardiovascular disease, female and male reproductive concerns, and other endocrine disorders. [read more about Nutritionist Gold Coast]
Health Fund Rebates
We offer private health fund rebates for Acupuncture and Remedial Massage. The following are some of the health funds claimable on our Hicaps / Healthpoint system.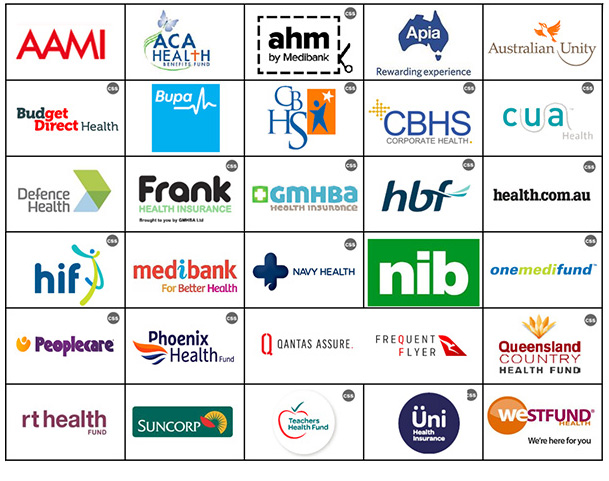 Providing Support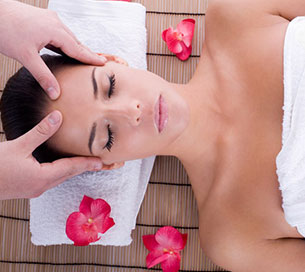 We aim to provide support and to reduce the symptoms associated with common conditions such as:
Headaches, Migraines, Neck/Back Pain, Muscle Pain, Arthritis, Muscle Problems, Sports Injuries
Stress, Anxiety, Depression, Mood swings
Sleep Problems / Insomnia
Weight Management and Weight Loss
We provide support for:
Fertility, IVF, Pregnancy concerns
We offer:
Remedial, Deep Tissue & Relaxation Massage
Make a Booking
Call us on (07) 5573 6601 to book your appointment or book your appointment online by clicking here.