Food Detective Test Gold Coast
What is the Food Detective Test?
The world's first in-clinic food IgG blood test is available in our clinic. Quick, reliable food IgG testing. Finger prick sample, results in 40 minutes.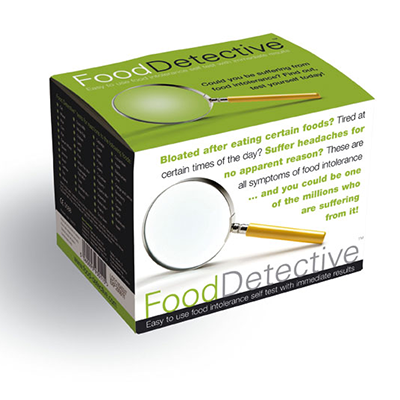 Food Detective™ is a blood test for food antibodies (IgG) that can be conveniently used in the clinic of a health professional. You don't have to send off a sample and wait weeks to receive results from a testing laboratory. The testing tray that shows if the patient has IgG antibodies to specific foods has areas spotted with food protein extracts. A small blood sample is taken from a finger-prick and is then diluted and added to the tray.
In subsequent steps the use of detector and developer solutions identify the presence of food antibodies through the appearance of one or more blue spots on the tray. Reference to the food layout plan enclosed within the instructions allows you to identify any foods to which the patient may have an intolerance. Food Detective™ gives you your results in just 40 minutes.
Foods Tested
Cereals – Corn, Durum Wheat, Gluten, Oats, Rice, Rye, Wheat.
Nuts & Beans – Almond, Brazil Nut, Cashew, Cocoa Bean, Peanut, Legume Mix (pea, lentil, haricot), Soya Bean, Walnut.
Meats – Beef, Chicken, Lamb, Pork.
Fish – Freshwater Fish Mix (salmon, trout), Shellfish Mix (shrimp, prawn, crab, lobster, mussel), Tuna, White Fish Mix (haddock, cod, plaice)
Vegetables – Broccoli, Cabbage, Carrot, Celery, Cucumber, Leek, Peppers (red, green, yellow), Potato.
Fruits – Apple, Blackcurrant, Grapefruit, Melon Mix (cantaloupe, water melon), Olive, Orange & Lemon, Strawberry, Tomato
Other – Egg (whole), Cow's Milk, Garlic, Ginger, Mushroom, Tea, Yeast.
So what exactly is food intolerance?
The complex way food affects our everyday lives is an emerging area of understanding, and diagnosing the cause of symptoms which seem to be 'unexplained' is often difficult. Although not life threatening, food intolerance should never be underestimated as its impact on sufferers can be significant, sometimes affecting their ability to live normal healthy lives. The incidence of food intolerance is extremely wide and it is estimated that 45% of the population could be affected. Many people with food intolerance experience more than one symptom. Symptoms can often be vague and the root cause of the problem, food, is not always correctly diagnosed. Sufferers often complain of seeming to be in a 'fog', feeling bloated and being tired all the time. Essentially food intolerance is your body's abnormal reaction to certain foods which can manifest itself in a number of ways. Some people will have one symptom such as a severe headache whilst others will be unfortunate to experience irritable bowel syndrome, migraine and skin or respiratory conditions. Realising that your food is a catalyst for particular symptoms is not easy when, unlike the immediate reactive symptoms of food allergy, food intolerance symptoms often appear hours or even days later. In fact many food intolerance sufferers have commented post diagnosis and after having removed their problem foods that they realise they had been experiencing minor symptoms as a result of intolerance for their entire lives.
Food allergy is not the same as food intolerance.
A common confusion generally exists whenever the words food allergy or food intolerance enter a sentence. A classical food allergy (such as peanut or shellfish allergy) is usually characterised by an immediate and often severe reaction of the immune system to exposure to a specific food.
The symptoms of food allergy include sneezing, rashes, skin irritation, swelling, runny nose, fatigue, diarrhoea and vomiting. Normally symptoms occur within a few minutes of eating or coming in to contact with the offending food, although they can be delayed by up to two hours.
Food allergy is quite rare with only about 2.5% of the population being diagnosed with the condition. The most common instances of food allergy are to peanuts, tree nuts (almonds and brazils), eggs, milk, fish and shellfish.
When exposed to the source of food allergy the body makes specific antibodies (IgE) to 'fight off' the allergens found in these foods and when the food is next eaten it triggers an immune system response which results in the release of histamine and other naturally occurring chemicals in the body. Allergic reactions to food can vary considerably in their severity and some can be fatal.
Food intolerance VS food allergy
Food Intolerance
Reactions are usually delayed and symptoms may take several days to appear. You can be intolerant to several different food groups at the same time. Sufferers can experience multiple symptoms, from migraine to bloating, diarrhoea, lethargy and a general feeling of unwellness.
Food Allergy
Reactions usually occur quickly, with a maximum of 2 hours after exposure to the 'reactive' food. Food allergy involves the body's immune system and is a reaction to a specific food. Symptoms include: difficulty breathing, rashes, swelling, runny nose and anaphylactic shock. These can potentially be life threatening.
Food Detective Cost
The cost of the food detective test which is performed in our clinic by our qualified Naturopath is $250. This is for the testing procedure and then a brief summary of your results.
We also offer the Food Detective test with a Food/Diet Consultation which includes the test and a detailed explanation of your results and a consultation about your diet in relation to the test.
Our Naturopath
Our Naturopath Katie has a strong commitment to using food as medicine, and integrating a healthy and interesting diet into our daily lives, to foster happiness and wellbeing.
A Bachelor qualified Nutritionist and Bachelor qualified Naturopath, Katie is a member of The Australian Natural Therapists Association (ANTA), which requires continuing professional education to ensure the most up to date scientific research is implemented in clinical practice.
Private Health Fund Rebates
We are able to provide you with a health fund rebate using our HICAPS / Healthpoint system.
Some of the health funds that are claimable through our HICAPS (Healthpoint) machine for Naturopathy are as follows.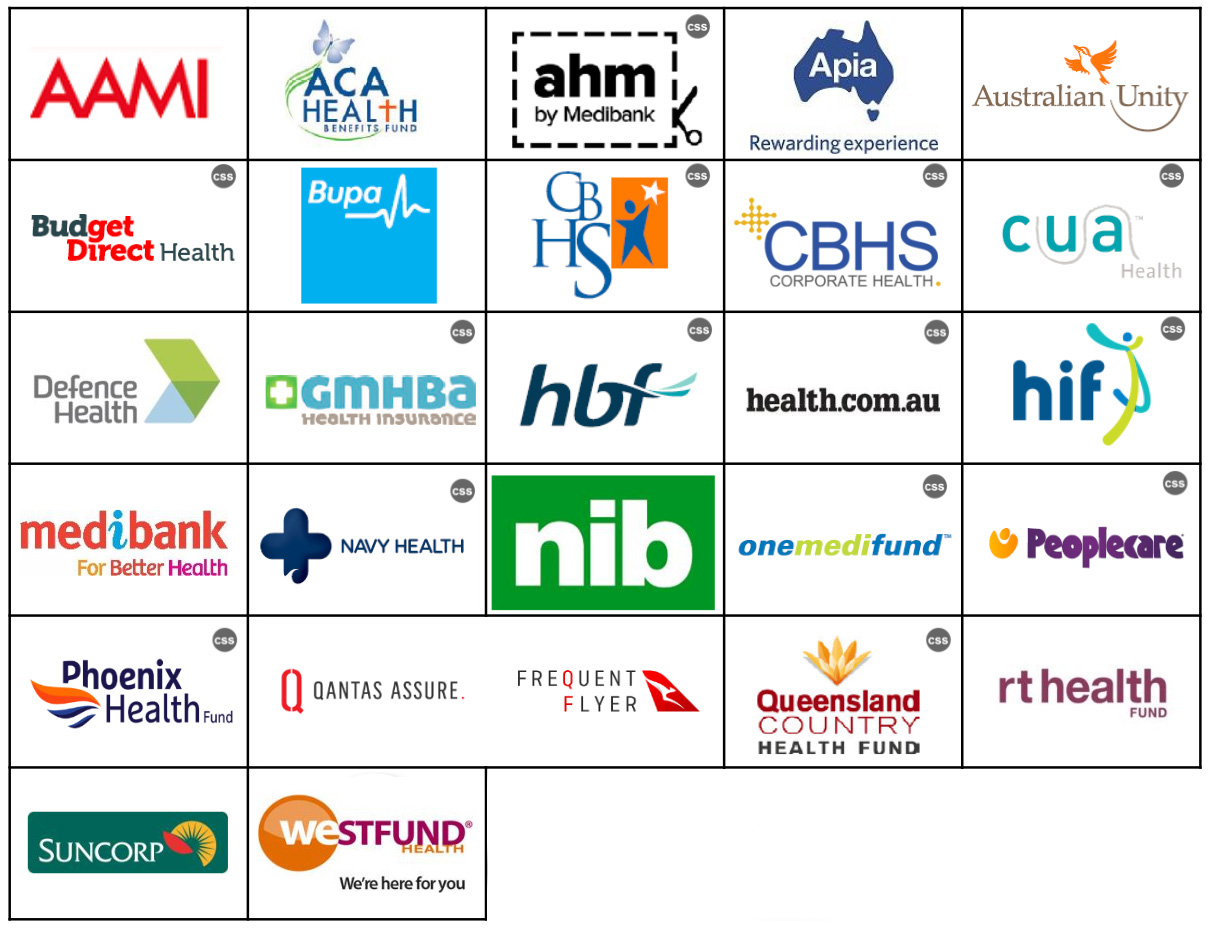 Naturopath Coomera Location
Our Gold Coast Naturopathy service is in the Coomera Natural Health Clinic opposite the Boathouse Tavern. This is a great Location for the direct surrounding suburbs of Coomera, Upper Coomera, Oxenford, Helensvale, Pimpama, Ormeau, Willowvale, Tamborine Mountain and Hope Island.
Our Coomera clinic is only 5 minutes from Upper Coomera, Oxenford and Hope Island, 10 minutes from Helensvale, Pacific Pines, Maudsland, Arundel, Pimpama, Ormeau, Gaven and Parkwood and 15 minutes from Nerang, Ashmore, Labrador, Paradise Point, Sanctuary Cove, Coombabah, Runaway Bay and Biggera Waters.
If you are looking for Naturopath Helensvale, Naturopath Oxenford or even Naturopath Hope Island then we are in a very convenient location.
Phone our Coomera Clinic today
Phone (07) 5573 6601 to make an appointment or book online by clicking here.