Acupuncture Gold Coast Coomera
About Acupuncture Gold Coast
How does it work and can it help me?
Acupuncture is a form of alternative medicine in which thin needles are inserted into the body. It is a key component of traditional Chinese medicine (TCM). According to the neurohumoral theory, Acupuncture may stimulate the release of various neurochemical substances, which can have an analgesic and overall relaxing effect.
The history of acupuncture
Acupuncture can be dated back almost 5000 years with the earliest Chinese Medical text available around 305 B.C. Acupuncture was practiced and refined throughout the following hundreds of years and then brought into the west during the 1970's.

Treatment Methods Available
Acupuncture Needling
Acupuncture is a form of alternative medicine in which thin needles are inserted into the body. It is a key component of traditional Chinese medicine (TCM). The needles are manipulated manually or the needle may be further stimulated by electrical stimulation (electroacupuncture).
Moxibustion (Moxa)
Moxibustion is a traditional Chinese medicine therapy which consists of burning dried mugwort on particular points on the body.
Glass Suction Cupping with Fire
Through suction, the skin is drawn into the cup by creating a vacuum in the cup placed on the skin over the targeted area. The vacuum is created by the heating and subsequent cooling of the air in the cup. The cup is usually left in place for somewhere between five and fifteen minutes. It is believed by some to help with pain, deep scar tissues in the muscles and connective tissue, muscle knots, and swelling; however, the efficacy of this is unproven.
Acupuncture Combination Treatments
We currently offer several combination treatments which involve Acupuncture and one other therapy specifically.
Private health fund rebates apply to our combination treatments. Combination treatments are not eligible for any concession discount.
Chinese Herbal Medicine
Chinese Herbal Medicine will include a case history and diagnosis of symptoms. This is followed by the prescription of a herbal formula (herbs) as part of treatment for specific conditions.
Auricular Therapy, Chinese Dietary Therapy, Exercise Therapy and Manual Therapies.
Auricular Therapy is where the use of press pellets, magnets or intra-dermal needles are placed on specific ear acupuncture points. These can be worn after your treatment for a specific amount of time. Chinese Dietary therapy is where a particular food can be used to maintain health and contribute towards the treatment of a patient. Exercise therapy includes internal exercises (Meditation, Qi Gong) and external exercises (Qi Gong, Tai Chi) which may complement your treatment. Manual therapies include TCM remedial massage (Tuina, Shiatsu, Acupressure) and Glass Cupping.
Our Acupuncturists
Rebecca is a Bachelor qualified Chinese Medicine Practitioner and a member of The Australian Acupuncture and Chinese Medicine Association (AACMA). Rebecca is also government registered with the Australian Health Practitioner Regulation Agency (AHPRA). This requires continuing professional education to ensure the most up to date scientific research is implemented in clinical practice.
Olivia is a qualified Acupuncturist and Chinese Herbal Practitioner (Raw Herbs, Granules, Black Pearl, Tinctures) as well as an experienced Massage Therapist and Yoga Teacher.
Alexandra (Alex) is a registered Acupuncturist with Australian health practitioner regulation agency (AHPRA) and a member of the Australian natural therapists association (ANTA). With 20 years in the health and beauty industry Alex has a multi-faceted insight into Women's health, fertility and beauty. Alex combines her skills in Japanese Acupuncture, massage, high performance beauty therapy, energetic healing and Chinese herbs and has a particular interest in Women's health and beauty, couples natural fertility and children's health (with no needles).
Scott is a qualified Acupuncturist who has learnt from local and international mentors who work in very busy clinical environments. Through wide-ranging observation, critical questioning and research Scott has learnt the true physiological basis of Acupuncture.
Private Health Fund Rebates
We are able to provide you with a health fund rebate using our HICAPS / Healthpoint system for our Acupuncture treatments.
Some of the health funds that are claimable through our HICAPS (Healthpoint) machine for Acupuncture are as follows.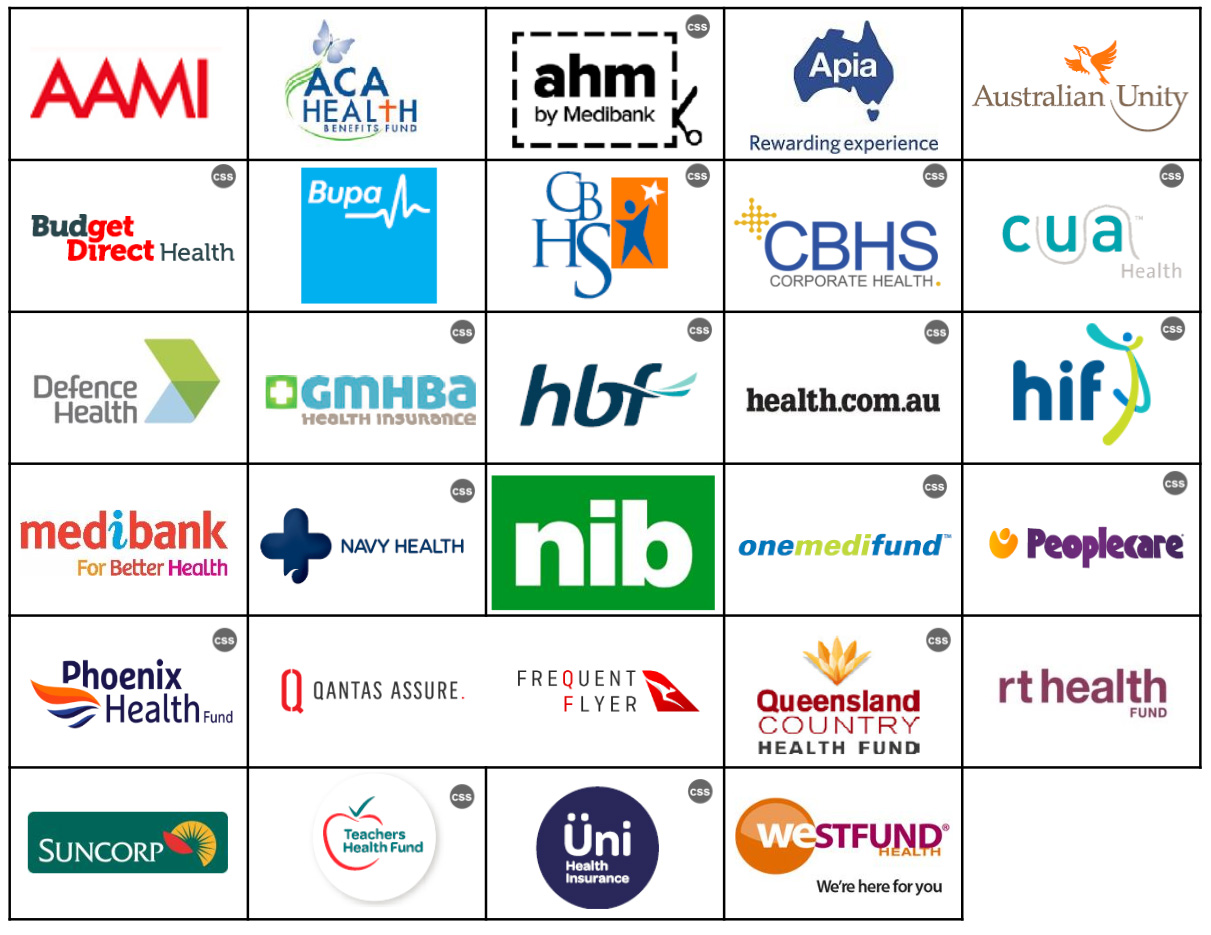 Acupuncture Coomera Location
Our Gold Coast Acupuncture service is in the Coomera Natural Health Clinic opposite the Boathouse Tavern. This is a great Location for the surrounding suburbs of Coomera, Upper Coomera, Oxenford, Helensvale, Pimpama, Ormeau, Willowvale, Tamborine Mountain and Hope Island.
Our Coomera clinic is only 5 minutes from Upper Coomera, Oxenford and Hope Island, 10 minutes from Helensvale, Pacific Pines, Maudsland, Arundel, Pimpama, Ormeau, Gaven and Parkwood and 15 minutes from Nerang, Ashmore, Labrador, Paradise Point, Sanctuary Cove, Coombabah, Runaway Bay and Biggera Waters.
Phone (07) 5573 6601 to make an appointment or book online by clicking here.